Qui ho imparato ad apprezzare la cultura islamica, quella vera, gentile, disponibile ed accogliente…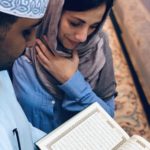 Qui ho risalito a nuoto più di un Wadi e salvato decine e decine di tartarughine appena nate rimaste incagliate nelle reti da pesca…
Qui dopo 4 anni ho trovato il coraggio di rimettermi un foulard in te
sta a mo' di turbante, per poter percorrere km e km sulla battigia sotto il sole cocente, nel cassone di un pick-up, inseguendo i gabbiani in volo…
Qui sulle dune di sabbia ho spaccato il radiatore dell'auto e scoperto che il  discutibile "no problem" di un improbabile meccanico indiano, tra una giornata passata in una pazzesca spiaggia deserta ed un'indimenticabile cena yemenita seduti per terra … è DAVVERO un "no problem!"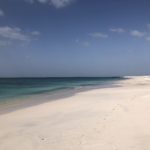 Qui ho attraversato deserti bianchi e rossi, mangiato quintali di datteri, bevuto thè Chai e passato ore a chiacchierare sotto incredibili cieli stellati…
Qui ho incrociato sguardi, storie e sorrisi indimenticabili…
Qui ho lasciato un pezzo del mio cuore, in questo paese che ha qualcosa di magico…… e dove sono certa, tornerò presto.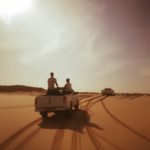 Come direbbe la mia fantastica guida e ormai caro amico Madjid…
"WELCOME TO OMAN"
A voi cosa regalerebbe questo incredibile paese?
Venite a scoprirlo con le Green Escape di  Be Free Go Green!